2019 Mercedes-Benz GLC SUV: Equal Parts Luxury, Utility, and Performance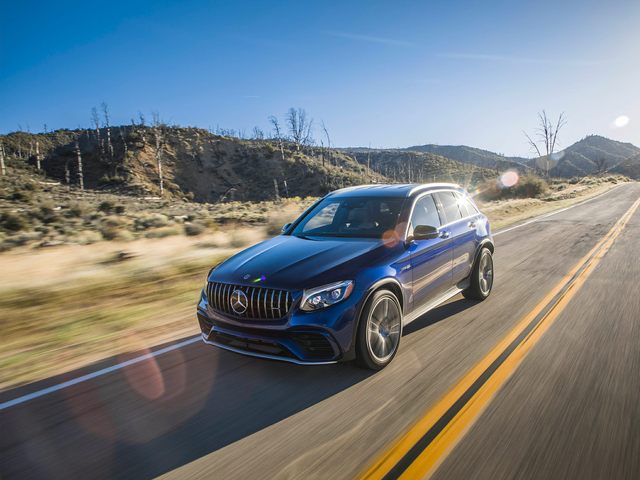 You'll find everything that makes Mercedes-Benz great inside the 2019 GLC. This small SUV is designed to give you just the right combination of German luxury, premium performance, and daily practicality. Its precision engineered chassis and powertrain options ensure that every model provides a superior driving experience. On the inside, detailed craftsmanship and advanced technology features anticipate your needs and expectations. Plus, you'll find plenty of flexible cargo space.
While much remains the same from the previous model year, a few changes are notable for the 2019 GLC. Heated front seats are now standard on all models. Newly available three-zone climate control helps all passengers stay comfortable. You can also get your new 2019 GLC with a household power outlet for extra convenience.