2020 Mercedes-Benz C-Class Endures as an Icon of Compact Luxury Design and Performance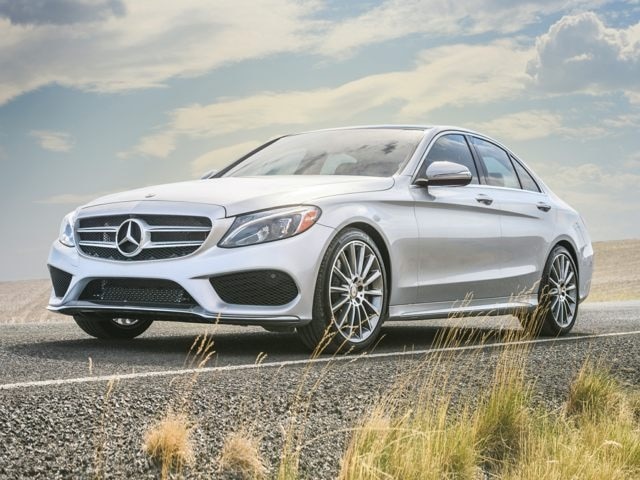 Schedule A Test Drive Today!
The Mercedes-Benz C-Class has been a stalwart contender among compact luxury vehicles for decades, and it shows no signs of slowing down in the new model year. The 2020 C-Class continues to provide its signature blend of premium design and precision-engineered performance in three different body style options.
Choose from Three Available Body Styles
C-Class Sedan: The four-door design of the sedan allows for excellent rear passenger space. It's a long-time staple of the Mercedes-Benz lineup.
C-Class Coupe: If aesthetics is your priority, then the coupe is an excellent option to consider. The sleek design offers a sporty appeal.
C-Class Cabriolet: The drop-top C-Class is ideal for weekend cruising and enjoying the open air. Its fabric top is available in four unique colors.
Enjoy a Luxury Interior
As expected for any Mercedes-Benz Model, the 2020 C-Class offers an interior outfitted with fine materials, aesthetic details, and impressive craftsmanship. Power seats with memory settings come standard, while heated front seats are available. Multiple leather upholstery options are available, along with wood and metal trim pieces. You can even pick different ambient lighting schemes to fit your mood.
2020 C-Class Offers Wide Variety of Performance Options
Over the decades, the Mercedes-Benz C-Class has transcended pure luxury and added compelling performance to its long list of attributes. The latest 2020 C-Class continues to impress with a varied powertrain lineup, clever performance technology, and a world-class drivetrain.
Power under the hood varies from punchy and confident to brawny and boisterous, depending on which C-Class model you choose. C 300 models come with a turbocharged four-cylinder engine that produces a hearty 255 horsepower and 273 pound-feet of torque.
If that's not enough, AMG C-Class models offer a pair of engines that can entice even the most demanding enthusiasts. The 3.0-liter Biturbo V6 makes 362 horsepower and 384 pound-feet of torque, while the Biturbo V8 makes a startling 503 horsepower. All these engines are attached to a nine-speed automatic transmission.
A standard rear-wheel drive setup and fine-tuned independent suspension make for engaging and rewarding handling in the driver's seat of the 2020 C-Class. However, many Mercedes-Benz shoppers near Ypsilanti and Jackson, MI opt for the available 4MATIC all-wheel drive system in anticipation of Michigan winters.
2020 C-Class Technology Works for Connectivity and Safety Alike
Mercedes-Benz took a well-rounded approach to technology in the new 2020 C-Class, emphasizing both multimedia convenience and smart driver assistance along the way. The result is a vehicle that's more intuitive, convenient, and safer to operate.
Media: Media has become central to new-vehicle design, and the new C-Class is a textbook example. A standard seven-inch display makes it easy to access a wide variety of features, from navigation to audio and more. You can even upgrade to a 12.3-inch high-resolution display for improved imagery. Whichever you choose, you can connect your smartphone via Apple CarPlay or Android Auto. But you won't have to worry about draining your phone's battery, since new C-Class models offer an available wireless charging pad.
Safety: Mercedes-Benz filled the 2020 C-Class with cameras, radar, and more to make a car that's smart about safety. For example, the cutting-edge ATTENTION ASSIST system can recognize drowsy driver behavior and sound an alarm to bring you back to alertness. The PRE SAFE system can detect a potential collision and prepare the car accordingly by closing windows and tightening seatbelts. Other available active features like Blind Spot Assist, Lane Keeping Assist, and Brake Assist all work hard to make it easier to react to potentially dangerous situations.
Test Drive 2020 C-Class Models at Mercedes-Benz of Ann Arbor
New 2020 C-Class models have arrived at your local Mercedes-Benz dealer near Saline, MI. If you're interested in viewing these compact luxury cars for yourself, come visit. You can explore our entire C-Class inventory that's full of coupes, sedans, and convertibles. Our staff can even take you out to test drive your favorite examples. If you have any questions about the 2020 C-Class, be sure to call Mercedes-Benz of Ann Arbor.