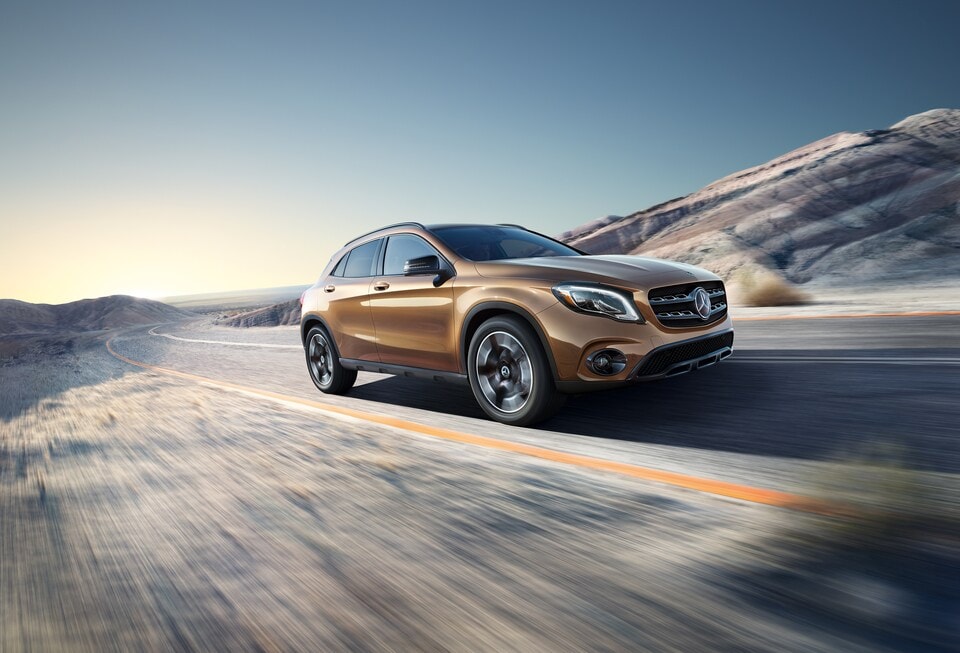 The Mercedes-Benz line-up of SUVs is here and sure to please. Adding to the appeal, exclusive lease and finance specials offered during our Winter Event, you'll have no excuse to not get one today.
Mercedes-Benz offers everything you want from an SUV, from a confident drive, athletic maneuvering, to interior refinement. Looking for lean styling and impeccable luxury, set your sights on the Mercedes-Benz GLE. The Mercedes-Benz GLA offers something for everyone thanks to its refined roominess and rich heritage. No matter which SUV model you choose from Mercedes-Benz, you'll find the perfect lease or finance deal for you.
Indulge yourself this winter when you lease a new Mercedes-Benz GLC SUV for as little as $439/month for 36 months. From driver to passenger, comfort is king with Mercedes-Benz. Available features like massaging seats and a panoramic sunroof offer comforts and innovations in technology that balance form and function seamlessly.
Visit our Ann Arbor dealership to test drive a new Mercedes-Benz SUV today. Our expert team is here to help you find the perfect lease or finance option for you and get you into the Mercedes-Benz of your dreams.
Easily explore your finance options online using our finance application to quickly see what financing you qualify for, and save time when you visit our dealership.